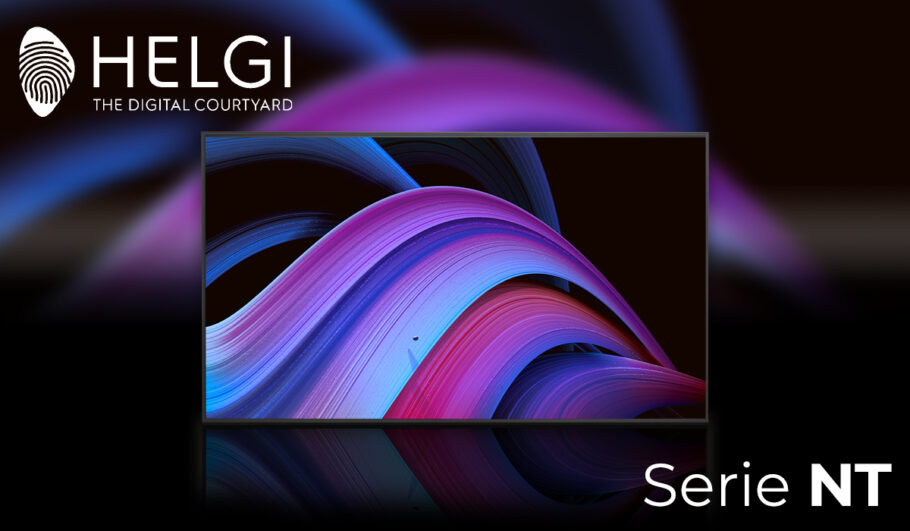 Oct 14, 2022
A visual quality never seen before with the new LFD HELGI NT Series
HELGI-Europe presents the new line of Professional Smart Digital Signage Monitors: the NT Series.
Available in 55 ", 65", 75 "and 86" sizes, the NT monitors are all characterized by a high brightness, screen with anti-reflective treatment, 4K resolution and integrated Android 8.0 which makes the monitor "Smart". The new HELGI LFD line was created to meet the latest digital signage, presentation and collaboration needs.
The HELGI NT Series has all the features that allow the user to improve the quality of video communication with UHD resolution, 6000: 1 contrast, 500 cd / m² brightness that ensure professional visibility in many application and environmental contexts, as well as treatment anti-glare further improves visual quality by avoiding annoying reflections.
Contrast 6000: 1
Brightness 500 cd / m²
Android 8.0 pre-installed
Ultra-thin bezel
Full native 4K
Operation 18/7
Antiglare display
Chimpa RDM Advance
ScreenShare PRO
Media Player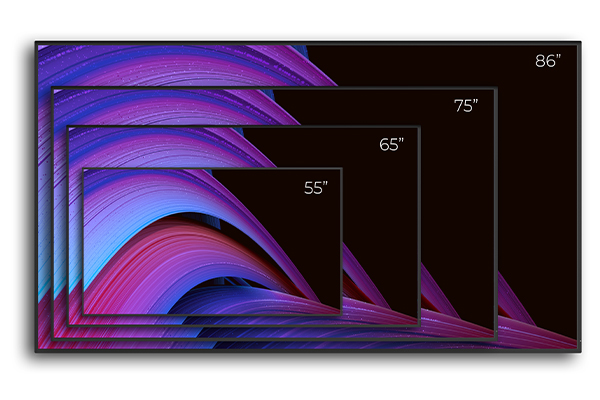 Full management of all functions with Chimpa RDM Advance
Chimpa RDM (Remote Display Management) is a remote device management solution. Thanks to its advanced functions and its versatility, Chimpa RDM can be used in various framework. With the Chimpa Advance license, automatic workflows and alerts can be set: each time a certain action is performed on the monitor, a notification trigger can be set, also useful for security purposes: for example, if the monitor is switched on at night, or if you are logged in to certain apps, you are immediately notified.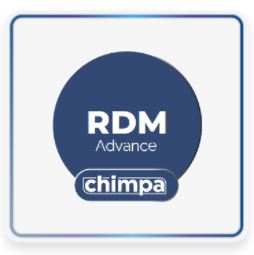 The main features of Chimpa RDM Advance
App and content distribution
With Chimpa you can distribute apps and content, private APKs, settings and updates from a simple browser panel.
In a few simple steps it is possible to send documents, specific contents, apps to use to all, or just some, of the managed devices.
Kiosk mode and single-app mode
Thanks to Chimpa RDM Advance,
the monitor can be set to a specific welcome screen
for your company, again it can be configured
in Kiosk mode to allow the use
of a single application.
Full Management
Chimpa RDM allows you to have total control of your organization's devices.
User friendly
Clear and intuitive cloud interface suitable for every kind of users.
Safe
It protects the company from improper use of devices, allowing to divide between personal and corporate data.
Customizable
Complete and fully configurable solution based on the needs of your business and on your consumer consuption habits.
Certified
The Chimpa developer company is the only one Enterprise Mobility Management service provider for Android in Italy.
Ready to use
HELGI is the only brand
able to offer you a complete package right from the first start of your devices.
Full management of profiles and restrictions
Chimpa RDM allows you to manage user profiles, guest profiles and even specific restrictions based on a single device or a specific time slot.
Chimpa keeps your company safe from any inappropriate use of devices, allowing you to manage separately personal data from work data, in full compliance
with the rules on GDPR at European level – an excellent solution in a BYOD approach.
Remote traking and assistance
Chimpa RDM can monitor and keep memory of all hardware and software usage reports, reporting any anomalies. Thanks to the Remote Commands Input section, the supervisor can interact with the monitor as if it were physically close to it to provide remote technical assistance and maintenance. From the Chimpa Admin Panel it is finally possible to view what the monitor is showing in real time and take control of it.
Sharing and participating guaranteed with ScreenShare PRO
ScreenShare Pro is a multi-device wireless mirroring, sharing and collaboration solution. The (perpetual) license allows you to activate the ScreenShare Pro server app on the Android operating system of the monitors and does not limit the number of client devices (Windows, MacOS, Linux, iOS and Android) that can be connected to it using the same network Wi-Fi. Among the main features, ScreenShare Pro allows bi-directional mirroring (server to client and client to server) in split-screen mode, remote control of Windows, MacOS and Linux devices, sending of images, audio and video files in real time from client to server, annotation on shared documents.
Create and publish your playlist with the Media Player
Thanks to the integrated Media Player you can upload and manage audio, video and even digital photos from any device. Thanks to this free multimedia player already pre-installed it will be easy to manage contents for Digital Signage by creating and scheduling your own video and photo playlists. It will also be possible to upload content wirelessly thanks to access via QR Code. Accessing and storing your content is so easy and intuitive: the files are automatically saved in the multimedia folders of the monitor without creating unnecessary duplication.